In the News
Thursday, January 21st 2021

Due to COVID-19 students are getting special needs therapy sessions virtually.

Speech therapist Jessica Lenden-Holt says she works with students struggling with a range of language needs from Carter County and Elizabethton City Schools.

Her company has completed more than 30,000 teletherapy sessions since last spring. Students are getting a mix of traditional therapy and new programs through the online platform.

Tuesday, February 2nd 2021

Sidekick Therapy Partners, a speech, occupational, and physical therapist firm based out of Knoxville that partners with 19 school districts across the state, also moved its operations online.

At first, it was a challenge, according to Bilingual Speech Language Pathologist, Jessica Lenden-Holt, who said they had never conducted their sessions over a video conference before.

Thursday, August 17th, 2023

Today, Ambiki, the leading Speech Therapy EMR SaaS application, announced the launch of its latest feature, Tenalog™. Tenalog™ is designed to revolutionize the way Speech Language Pathologists (SLPs) document their therapy sessions, allowing them to devote their full attention to their patients rather than paperwork.
Ambiki Logos and Usage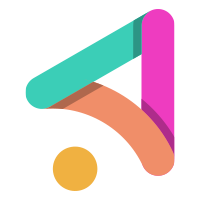 Download Ambiki Adobe Illustrator Logo File
Things you can do
Use the Ambiki logo to link to Ambiki
Use the Ambiki logo in social buttons to link to your Ambiki profile
Use the Ambiki logo in a blog post or news article about Ambiki
Please don't do these things
Use the Ambiki logo for your application's icon
Create a modified version of the Ambiki logo
Integrate the Ambiki logo into your logo
Sell any Ambiki artwork without permission
Change the colors, dimensions, or add your own text/images
In short, the Ambiki logos represent only Ambiki and should not be used to represent your products.