Get instant access to Ambiki
The practice management tool that will simplify your workflow
Choose your plan to get started
Free tools to simplify your therapy sessions
All of the essentials to start and run your practice
Professional/
Enterprise
Multiple Users
We can help set you up with everything you need to expand your practice
---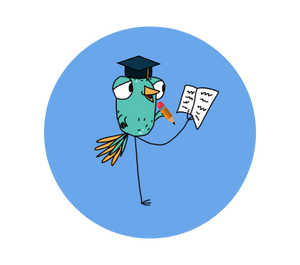 Student or Professor?
Ambiki offers the Therapy Tools and Teletherapy add-ons free to current graduate students and professors. Visit Ambiki Access for Students to learn more.
Helping clinics thrive and allowing therapists time to return to what really matters: your clients.
Client Testimonial
"Before Ambiki, we were very manual. Because we had separate spreadsheets and billing systems and therapist note systems, we burdened the therapists with extra steps and paperwork that slowed them down and burned them out. With Ambiki's streamlined, end-to-end platform, our therapists focus on doing what they love: serving kids! They need less paperwork time, they effectively get paid more, they go home earlier, and they're happier / more likely to stay!"
- Dave H., Sidekick Therapy Partners
Waste Reduction
Ambiki can assist in a dramatic reduction in paperwork saving 5+ hours of time per day. Scheduling and caseload management tools also aid in minimizing unrealized IEP visits.
Increased Efficiency
Ambiki has assisted clinics in reducing the average time from visit to payment by 17 days, leading to major cash flow improvements.
All-In-One Solution
Ambiki has everything you need, all in one platform. A best-in-class EMR, integrated therapy tools, and a teletherapy platform designed specifically to meet the needs of SLPs, OTs, and PTs.
Still hesitant?
Let us help you find exactly what is best for you
Sign up for a free Ambiki account today
An all-in-one platform tailored specifically to the needs of SLPs, OTs, and PTs