About Ambiki
Therapy. Simplified.
Ambiki is brought to you by Ambitious Idea Labs, a team of clinicians and developers who examine the external barriers preventing therapists from delivering the exceptional therapy they want to provide. Our tools help feeding, occupational, physical, and speech therapists:
Reduce paperwork and planning time
Spend more time on patients
Our small team is ambitious. We know a therapist needs to have better, integrated tools to efficiently handle all aspects of therapy. The Ambiki team is building a comprehensive foundation to act as a thoughtful guide helping therapists see the bigger picture.
The name Ambiki (æm-bI-ki) comes from the English word ambitious and the Japanese word kioku. Kioku is the word for record or memory (the ki is pronounced key). Ambiki is more than a tool; Ambiki is a way of doing things. Our goal is to help therapists gain deeper insight into the all of the activities related to a therapy session. We've started with therapy tools, teletherapy, and tools to allow therapists to show off their expertise. Additionally, we are creating comprehensive tools to handle every aspect of therapy from onboarding a patient, scheduling, billing, and much, much more.
The Values that guide our team:
Our Vision is to become the industry-leading platform that advances the standard of therapy delivery for speech, occupational, and physical therapists.
Every day we are driven by our Mission to improve lives through innovative solutions in the fields of speech, occupational, and physical therapy.
Ambiki started in 2019 as the internal EMR (electronic medical record) system for Sidekick Therapy Partners. Ambiki launched to the world in January 2022 with therapy tools, HIPAA-compliant group teletherapy, and a way for therapists to demonstrate their expertise. We've accomplished a lot... and we're just getting started.
Meet the team
Interested in joining our team? Check out our open positions and apply.
Meet Kiki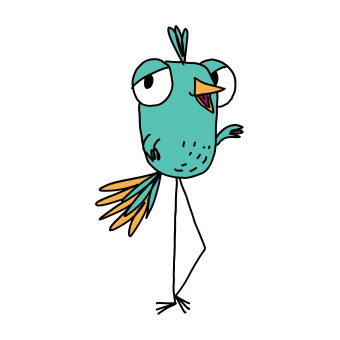 Kiki is a helpful friend. Kiki is slightly awkward with many unique characteristics. For instance, Kiki is leggy and surprisingly tall with teeny tiny wings. Those small wings make it hard for Kiki to fly. Sometimes Kiki uses a cape to help build confidence and strength for flying.
Kiki has a deep understanding of Ambiki and will sometimes tell therapists stories about the features. Kiki has benefited from feeding, occupational, physical, and speech therapy in the past, so Kiki also helps our patients relate to situations where our patients need to grow.