Ambiki EMR - Alerts
Never miss a deadline or important date across your caseload again. We have your back. Giving you the information you need, right when you need it.
Receive Ambiki Alerts for the following:
School plans (IEPs, 504 Plans, Service Plans)
And more!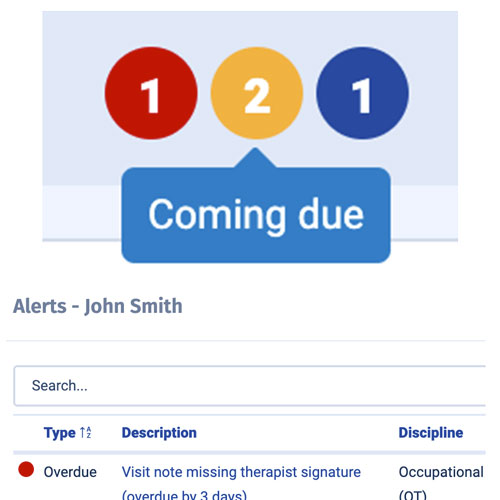 Additional features
Easily hover over alerts to get information without extra clicks.
Add custom alerts tailored to your practice management needs.
Get summaries of alerts by caseload, patient, school, or your entire organization.
Ambiki's EMR is here!
For therapists. By therapists.
A HIPAA compliant platform encompassing Teletherapy, an Electronic Medical Record system, a Resource Library, and so much more!
Manage all of your client needs, in one convenient space.
Enjoy 30 days of Ambiki's EMR on us.

Start your free Ambiki trial today the platform tailored specifically to the needs of SLPs, OTs, and PTs.