Ambiki EMR - School Plans
Upload school plan documents and automatically parse the information contained in them.
School Plans Feature
Automatic parsing and capturing of details of an uploaded school plan.
Side by side view of form and PDF file in case of manual entry of school plan details.
Matches patient name to the name in the school plan and notifies the user in case of any mismatch.
Automatically screens for valid school plan documents and notifies users in case of any invalid documents.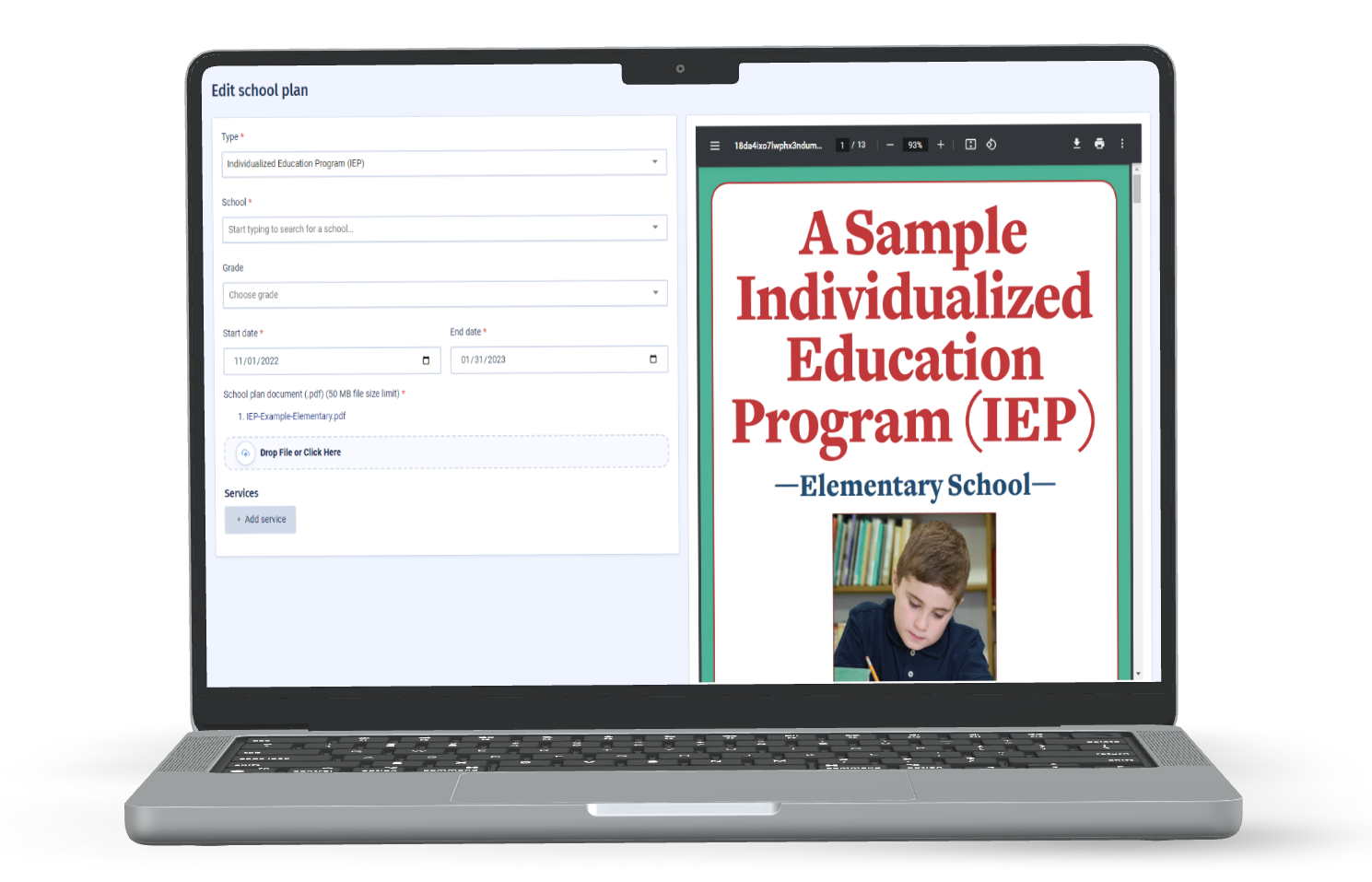 Ambiki's EMR is here!
For therapists. By therapists.
A HIPAA compliant platform encompassing Teletherapy, an Electronic Medical Record system, a Resource Library, and so much more!
Manage all of your client needs, in one convenient space.
Enjoy 30 days of Ambiki's EMR on us.

Start your free Ambiki trial today the platform tailored specifically to the needs of SLPs, OTs, and PTs.