Ambiki EMR - Evaluations
Quickly record evaluations with pediatric specific templates, built-in standardized tests and evaluation assessments.
Evaluations Feature
Print or save document as PDF.
Reduce therapist paperwork time with a form that is tailored specifically to each discipline and easy to complete.
Easily save your progress and complete at any time.
Autosave ensures you'll never lose any work or data.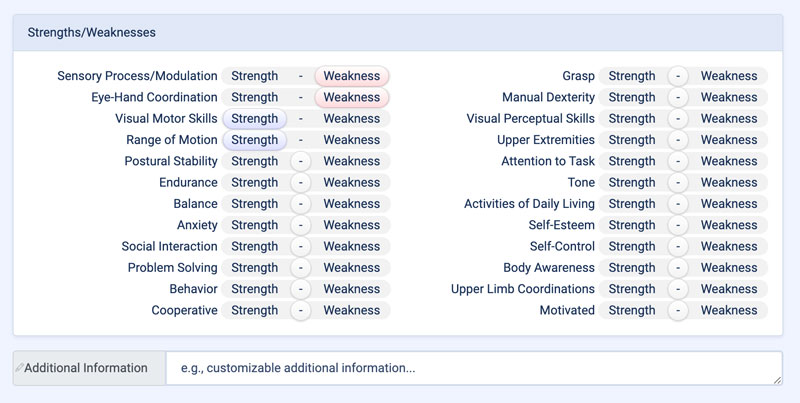 Ambiki's EMR is here!
For therapists. By therapists.
A HIPAA compliant platform encompassing Teletherapy, an Electronic Medical Record system, a Resource Library, and so much more!
Manage all of your client needs, in one convenient space.
Enjoy 30 days of Ambiki's EMR on us.

Start your free Ambiki trial today the platform tailored specifically to the needs of SLPs, OTs, and PTs.