Visual Schedules
Prepare patients for what's coming next
Help patients predict what is going to happen next in speech, feeding, occupational, and physical therapy. Keep them on task and ease transitions with a series of pictures or words that illustrate steps or a sequence of activities.
Use visual schedules for both in-person sessions and in Ambiki's teletherapy platform.
Learn more about teletherapy ⟶ Ambiki Teletherapy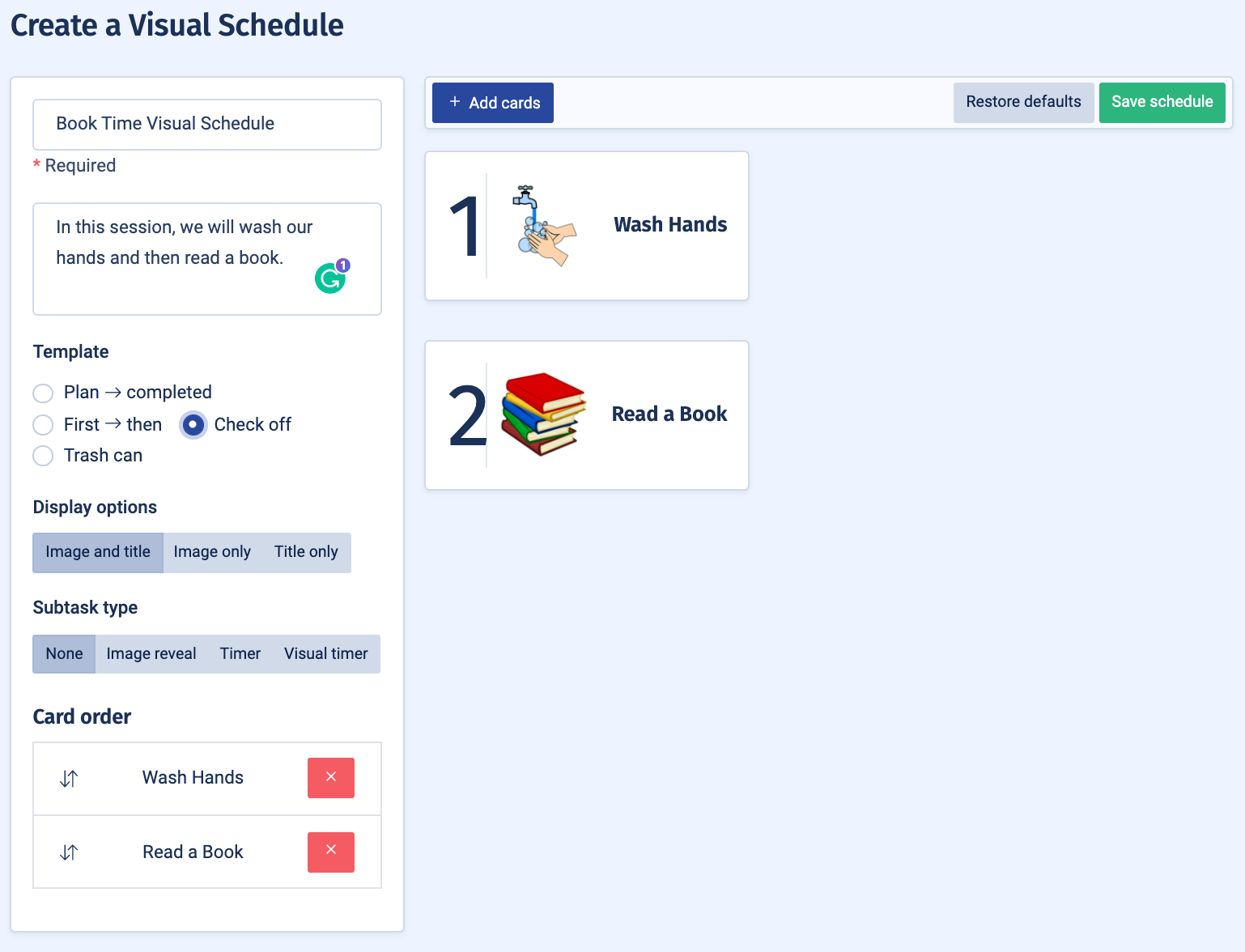 Browse Ambiki's library of visual schedules or create your own. Depending on your patient's needs, choose from different templates including plan→completed, first⟶then, check-off, and trash can formats.
Revamp and reorganize your therapy sessions with visual schedules
Keep kids on task and ease transitions
Visual schedules are a great way to teach the steps needed to complete a task, help patients with complex needs, provide a clear session schedule, and reward behavior.
Create your own visual schedules by signing up for free!
Create an account
Start your free Ambiki trial today the platform tailored specifically to the needs of SLPs, OTs, and PTs.