Emergency Brake™ for Teletherapy
Giving therapists complete control over their sessions
Pediatric speech, occupational, and physical therapy teletherapy sessions can sometimes be unpredictable. A naked sibling enters the screen, the child brings the tablet into the toilet - situations we don't want to happen but are out of our control.
Ambiki's Emergency Brake gives the therapist an easy way to temporarily pause the audio and video of a therapy participant with just a click.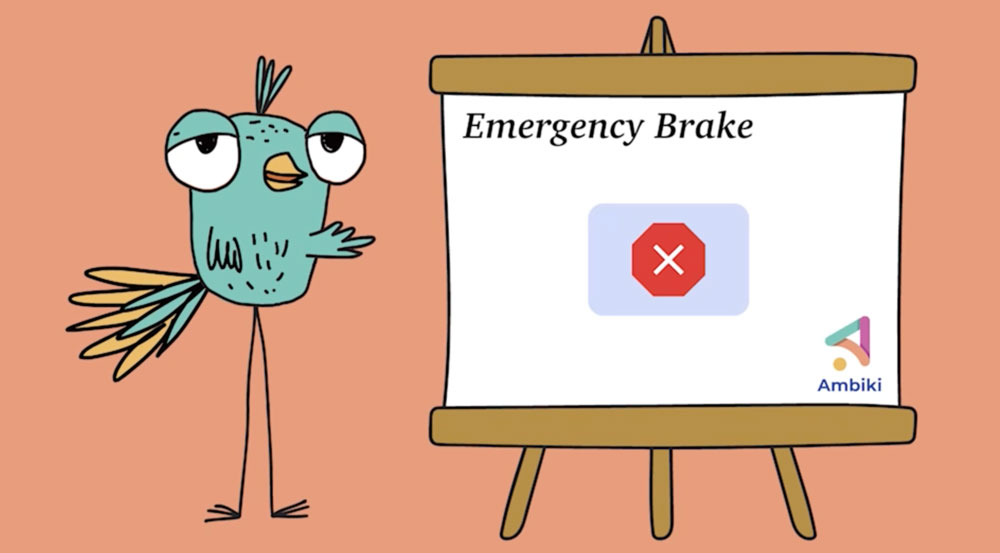 Ask Kiki - Emergency Brake for Teletherapy
The Emergency Brake is one of many innovative features available only through Ambiki's teletherapy platform.
Start your free Ambiki trial today the platform tailored specifically to the needs of SLPs, OTs, and PTs.