Ambiki EMR - Caseload Management
Streamline Caseload Management with Ambiki's Caseload feature.
About the Caseload Feature
Pacing™ - therapists can easily see if they are on pace to meet IEP or other required frequency of visit measures.
Visualization tools to help clinics ensure a balanced caseload for their therapists that is also optimized to meet therapist individual preferences.
Therapist have the ability to divide their caseload based on their organizing principles and to see summative information about these individual caseloads.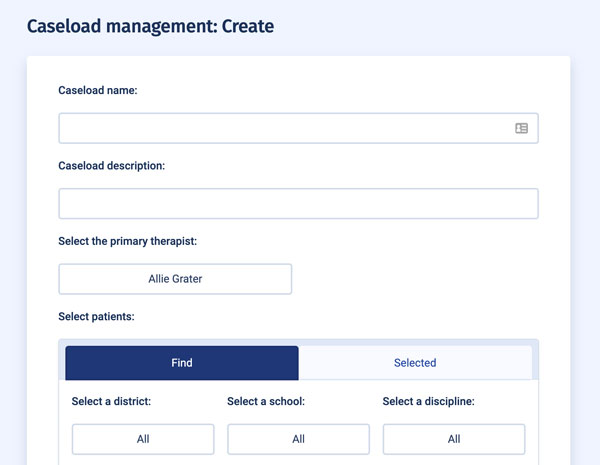 Coming soon...
Easily transfer future scheduled events to another therapist.
Integration with Ambiki's schedule feature to help organizations more easily plan, schedule, and balance clients across their entire staff.
Ambiki's EMR is here!
For therapists. By therapists.
A HIPAA compliant platform encompassing Teletherapy, an Electronic Medical Record system, a Resource Library, and so much more!
Manage all of your client needs, in one convenient space.
Enjoy 30 days of Ambiki's EMR on us.

Start your free Ambiki trial today the platform tailored specifically to the needs of SLPs, OTs, and PTs.