Ambiki EMR - Caseload Management
Manage and sort your clients by location, mode of therapy, day of the week, and more
Caseload summaries in one place
Easily track Pacing for each of your caseloads to help schedule and session plan
View school specific data and progress towards meeting therapy mandates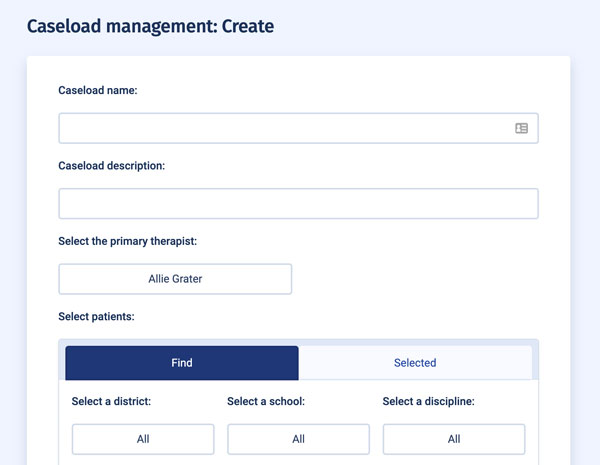 Coming soon...
Easily share your caseload info within your organization for therapist coverages and scheduling changes
Integration with Ambiki's Schedule to help organizations more easily plan, schedule, and balance caseloads across their therapy team
Ambiki's EMR is here!
For therapists. By therapists.
A HIPAA compliant practice management system with a built-in pediatric teletherapy platform, session planning tools, and so much more
Manage all of your client needs, in one convenient space
Enjoy 30 days of Ambiki's EMR on us

Start your free Ambiki trial today the platform tailored specifically to the needs of SLPs, OTs, and PTs.