Ambiki EMR - Goal Bank
Choose from hundreds of pre-made goals
Measurable and specific goals, every time
Access the public goal bank created by therapists following the SMART framework
Store goals private to you and your clients
Integrated with documentation for easy access while you are writing
Customization tools to meet your client's needs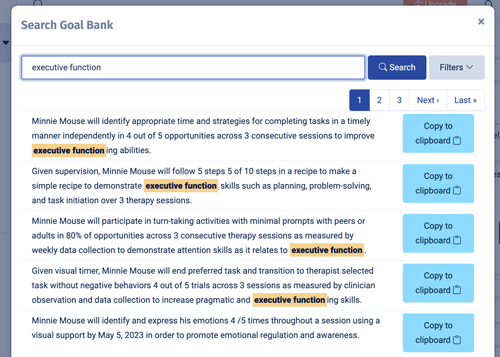 Ambiki's EMR is here!
For therapists. By therapists.
A HIPAA compliant practice management system with a built-in pediatric teletherapy platform, session planning tools, and so much more
Manage all of your client needs, in one convenient space
Enjoy 30 days of Ambiki's EMR on us

Start your free Ambiki trial today the platform tailored specifically to the needs of SLPs, OTs, and PTs.